2021 Annual Report
Building the Future, Getting Results
---
2021: Building the Future, Getting Results
In 2021, manufacturers once again demonstrated our extraordinary power to get results and drive solutions. It was a tumultuous year in which we faced a persistent pandemic, snarled supply chains, a workforce crisis, an attack on our democracy, natural disasters and more. We navigated changes in control of the federal government that challenged us in both new and familiar ways. Through it all, the NAM led the way—helping our industry deliver solutions, advance opportunity and health and strengthen our country.
We worked with a new administration and a new Congress to achieve—after years of NAM advocacy—a once-in-a-generation bipartisan Infrastructure Investment and Jobs Act. At the same time, we prevented damaging tax hikes on businesses that were thought to be inevitable. By telling our members' stories, we showed how manufacturers have been keeping our promises to invest in our people and communities following historic tax reform—and fended off efforts to roll back that progress, a campaign that continues into 2022.
We took on the biggest challenges facing manufacturers across the country, from cybersecurity to the skills gap. The NAM and The Manufacturing Institute's Creators Wanted campaign ramped up and launched our Creators Wanted Tour Live. And through our joint This Is Our Shot project, manufacturers mobilized to get our teams and communities armed against COVID-19 with the very vaccines pioneered by our industry.
More than ever, we are the one-stop shop for manufacturers that our members deserve—through peerless advocacy, operational excellence, legal action, workforce development and news and insights that cannot be found anywhere else. In all five areas, the NAM enhanced the value proposition and delivered new tools to help our members succeed—from winning Supreme Court cases to launching new health care and retirement programs for our members, from delivering the news that manufacturing executives count on to elevating our industry in the national media.
We know from the past year that times are often uncertain. But it's also clear that, no matter what, the NAM is better positioned than any other organization, and more effective than at any other time in our history, to take on what comes next. We will always be the stalwart defender of the values that have made America exceptional and keep our industry strong: free enterprise, competitiveness, individual liberty and equal opportunity.

Jay Timmons
President and CEO
National Association of Manufacturers
ADVOCACY: Fighting for You
"The NAM's lobbyists are seen by senior policymakers as the most effective in Washington, D.C."
– Ballast Research
The NAM is purpose-built to deliver for the people who make things in America. Whether it is working directly with Congress and the White House or promoting our agenda in the media, our unmatched advocacy expertise, influence and infrastructure give us the ability to tell manufacturers' story and achieve our priorities. In Washington, D.C., and across the country, we have spent years cultivating trusted relationships so we can be an unbeatable advocate for modern manufacturing—and a voice for positive change.
Achieving Historic Infrastructure Investment…
The NAM's Building to Win plan set the stage for once-in-a-generation infrastructure investment—and in the years since Building to Win was released in 2016, the NAM worked with both parties to craft and deliver a bill that met its promise. When President Biden signed the bipartisan $1.2 trillion Infrastructure Investment and Jobs Act into law on Nov. 15, 2021, the NAM was the only trade association with its board chair on the stage and its CEO front and center.
…Without the Tax Hikes
At a time when conventional wisdom said an infrastructure bill had to be tied to corporate tax increases, the NAM's work ensured that no corporate tax hikes made it into the law, and that manufacturers could continue to invest and grow.
Relentless Action
We not only worked with lawmakers and the White House to craft the bill, but also kept up our efforts to make sure it passed. That included a national day of advocacy called "Build, Don't Break," allowing manufacturing leaders to have one-on-one conversations between manufacturers and key members of Congress; grassroots campaigns in 13 target congressional districts across nine states, including a six-figure ad buy; and an infrastructure toolkit to help manufacturers across the country understand the impact and show their support.
Critical Highlights: Key Wins in the Bipartisan Infrastructure Law
  Increased Infrastructure Investment:
Upgrading Roads and Bridges—$110 billion in new federal spending on road and bridge projects, including $40 billion for bridge repair and rehabilitation
Airport Renewal—$25 billion for upgrades, repairs and projects to clear years-long maintenance backlogs at America's airports
Port Upgrades—$17 billion in port infrastructure upgrades and investment to address critical projects for waterways management and flood mitigation
Rail Improvements—$66 billion for freight and passenger rail funding
Bridging the Digital Divide—$65 billion to expand nationwide and rural access to reliable broadband and update FCC mapping
---
  Smart Policies to Speed Up Projects:
Sustainable Permitting—permanently reauthorizes the Federal Permitting Improvement Steering Council, which speeds up permitting for a broad range of projects, including mines, energy generation and physical infrastructure
NEPA Streamlining—eliminates the need for federal agencies to do lengthy reviews for critical management activities on smaller tracts of land and gives states an opportunity to step in and manage permitting more efficiently
---
  Achieving a Healthier Environment in a Pro-Business Way:
Grid Modernization—$65 billion overall investment represents the single largest investment in clean energy transmission in American history, coupled with faster permitting
Carbon Capture—$7.5 billion represents the biggest effort to date for scaling up projects that capture carbon dioxide and support the buildout of infrastructure to transport and store CO2
Nuclear—$9 billion to strengthen existing nuclear power, while boosting the next generation of nuclear plants through the Advanced Reactor Demonstration Program
Clean Hydrogen—$9.5 billion to establish programs to demonstrate the production, processing, delivery, storage and end use of clean hydrogen
Critical Minerals and Supply Chains—$8 billion to expand efforts to mine, process, reclaim and recycle critical minerals for modern technologies, batteries and climate solutions
Achievements like these don't just happen. They come from the NAM's years of planning, multi-tiered advocacy and action—through detailed strategies that set the stage, coalitions that take the right approach and leadership that continues to put the NAM at the forefront of America's policymaking dialogue.     
Setting the Agenda
The NAM is driving the effort to build a stronger manufacturing industry and a more competitive American economy. From our seat at the table, we insert ourselves into the policy conversations and planning at the center of national efforts to create a better, brighter future for all.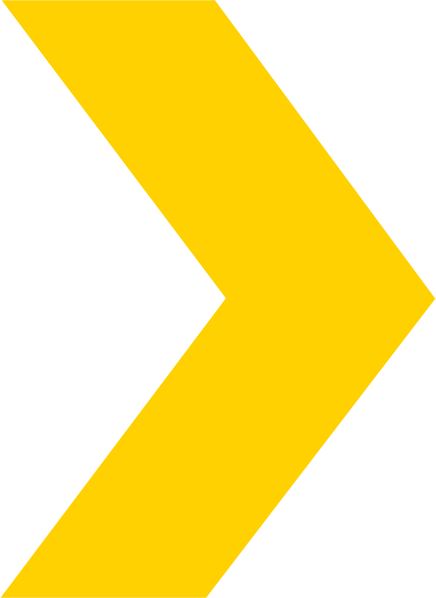 Fixing the Supply Chain: The COVID-19 pandemic has demonstrated the importance of a resilient manufacturing base and a resilient manufacturing supply chain. The NAM's plan, Strengthening the Manufacturing Supply Chain, would promote new incentives, ensure loans and capital equipment purchases remain affordable, modernize sustainable permitting and review U.S. competitiveness annually to build the kind of supply chain that all Americans need and deserve. Many of these provisions were enacted in the Bipartisan Infrastructure Law.
| | |
| --- | --- |
| | Competing to Win: This blueprint on issues from taxes and trade to energy and the environment provides a wide-ranging tool to guide policymakers' actions and ensure that manufacturers can continue transforming the world for years to come. |
| | A Way Forward: This reasonable, practical and comprehensive proposal is designed to address the problems created by our current immigration system and to fix those issues once and for all. |
| | The Promise Ahead: This roadmap is an innovative, science-based approach to climate change that offers one unified national policy, creates a level playing field for all sectors and supports manufacturing growth. |
| | Building to Win: This infrastructure blueprint provides proposals to invest in 21st-century transportation, energy, broadband and water infrastructure, among others. Proposals in this plan were at the core of the Bipartisan Infrastructure Law—and others will shape future advocacy. |
Fighting Tax Increases, Protecting Tax Reform, Keeping Our Promises
To combat proposals that would have raised taxes on manufacturers, the NAM continued to tell members' stories of how manufacturers are keeping our promises to hire workers, raise wages and benefits and invest in their communities—all thanks to the 2017 tax reform law.
The NAM commissioned a study showing that corporate tax hikes and other tax reform rollbacks under consideration could lead to 1 million fewer jobs in the first two years. We drew a clear line, strongly supporting infrastructure investment while firmly opposing the tax increases in the separate "Build Back Better" plan. As a result, the NAM:
Successfully removed C-Corp. and S-Corp. rate increases, along with other harmful tax provisions;
Ensured the Protecting the Right to Organize Act—or PRO Act—was removed from the spending bill to prevent increased costs, liabilities and supply chain challenges; and
Stripped out tax proposals that threatened family-owned manufacturers.
We're not done yet. Through a seven-figure ad campaign and grassroots advocacy, the NAM is leading the charge to defeat $1 trillion in new taxes, including the "book tax" and global taxes that would hit manufacturers harder than other industries.
In 2021, the National Association of Manufacturers Political Action Committee continued its strong growth in 2021, raising 21% more in contributions than in 2020 thanks to growing support among eligible individuals at NAM member companies. The NAM-PAC contributed to 81 pro-manufacturing candidates and affiliated committees in both the Republican and Democratic parties in 2021 and is budgeted to contribute over $550,000 in the 2022 election cycle. This represents more than a 75% increase in contributions made to candidates compared to the 2020 election cycle. The NAM-PAC bolsters the association's ability to continue securing policy victories for the industry by supporting candidates who support manufacturing priorities.
Building the Most Effective Advocacy Network
The NAM's relationships are key to getting things done. By convening businesses, groups and organizations, we have built targeted and effective partnerships and coalitions that are greater than the sum of their parts—and that are primed to deliver for manufacturers across the country. 
Council of Manufacturing Associations
Comprising 220 national manufacturing trade associations with 130,000 member companies worldwide, our CMA fosters strategic partnerships across the manufacturing industry, amplifying manufacturers' voices and linking associations to NAM industry and policy experts. CMA members provide insights, share perspectives and collaborate to advocate on critical legislative and policy matters in ways that improve our members' bottom line.
Conference of State Manufacturers Associations
Advocacy doesn't just happen in Washington; it happens in state capitals across the country. That's why the NAM partners with a network of state-based manufacturing organizations to drive manufacturers' priorities on state issues, mobilize local communities and work with the NAM to move federal policy from the ground up in all 50 states and Puerto Rico. Our state partners' reach and relationships with their congressional delegations and state and local officials advance policies that help manufacturers succeed.
Allied Associations Group
This group of regional manufacturing associations collaborates to ensure that the manufacturing industry's voice is heard in Washington and in local communities.
Manufacturers State Affairs Program
MSAP provides NAM members with leading indicator intelligence about state-level manufacturing issues that have national implications. Between a regular update for NAM members and additional programming, MSAP provides an opportunity to hear directly from experts in the states about trending issues for manufacturers and offers a forum to convene corporate state government relations professionals and state and industry manufacturing association leaders.
Manufacturers United
Manufacturers United is the next evolution of the manufacturing industry's grassroots advocacy, fueling tens of thousands of emails and phone calls from manufacturing advocates into key congressional offices this past year. Manufacturers United is a central location for tools and resources that help manufacturers take action and also offers access to NAM staff members who can help users navigate and make effective use of these advocacy tools and opportunities. With more than 66,000 grassroots manufacturing advocates, it's the largest network of its kind in the United States.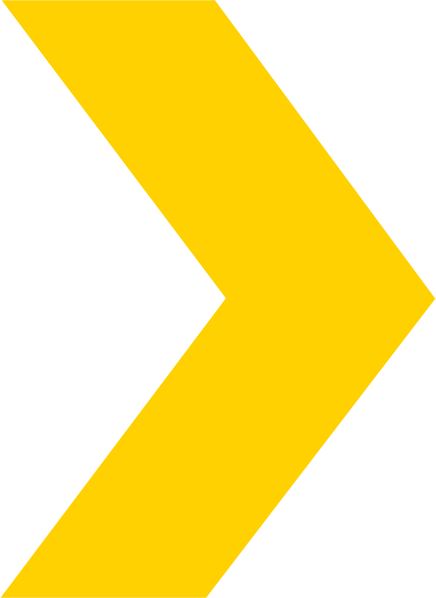 Advocacy Ambassadors: We're not just leading; we're organizing. Through our new Advocacy Ambassador program, the NAM identifies individual manufacturing leaders who can speak on behalf of the industry. From there, we're providing issue updates, tailored resources, specialized trainings and other tools our ambassadors need to help advance manufacturing policy issues. Ambassadors are mostly from small and medium-sized manufacturers and in high-priority states and congressional districts.

Achieving Results
The bipartisan infrastructure bill was a major win for manufacturers—but it was by no means the only one. Across 2021, the NAM delivered a series of advocacy victories that have put the manufacturing industry in a better, stronger position than ever before. Some of our other successes include the following:
Advocating new protections for international supply chains and expanded incentives for domestic production
Achieving a full rollback of visa restrictions that the NAM previously blocked in court
Fighting attempts in Washington and Geneva to suspend key international COVID-19-related intellectual property protections
Leading the industry charge for a new, comprehensive U.S. strategy to tackle challenges with China and boost the competitiveness of U.S. manufacturing
Urging the Biden administration to prioritize full implementation and commercial enforcement of the United States­–Mexico–Canada Agreement
Continuing to lead industry advocacy in support of congressional passage of the Miscellaneous Tariff Bill
Securing an extension and expansion of the Paycheck Protection Program
Defining and establishing manufacturers' climate policy priorities through "The Promise Ahead" and achieving gains as part of the infrastructure package
Spearheading an ad campaign and advocacy against proposals that would restrict biopharmaceutical innovation
Bringing manufacturers' voices to Capitol Hill in congressional testimony
Representing manufacturers at the White House with then-NAM Board Chair and Trane Technologies Executive Chair Mike Lamach attending a presidential meeting
Providing input on the vaccinate-or-test emergency temporary standard so that it included additional flexibility for implementation
Securing the introduction of bipartisan legislation on key manufacturing priorities, including the tax treatment of R&D, interest deductibility and combatting counterfeits
  Demonstrating Success
In 2021, the independent firm Ballast Research studied the effectiveness of more than 100 advocacy organizations in Washington, D.C.—and found that the NAM was the most influential and best perceived business association among policymakers on Capitol Hill, in federal agencies and in the White House. Among their findings:
Unbeatable Value: "The NAM's return on its lobbying dollar is notably greater than that of many of its peers and those that spend more."
Unequaled Credibility: "The NAM is viewed by policymakers as a more credible and effective voice for its members' views and priorities than any other organization studied."
Unrivaled Esteem: "The NAM is one of the few organizations in Washington whose reputation improved over the last year among both Democratic and Republican lawmakers."
From national policymaking to targeted support, the NAM provides a level of professional advocacy that no other organization can match.
LEGAL ACTION: Protecting Your Rights
The NAM Legal Center's extraordinary team is second to none, with a proven record and an ironclad commitment to safeguarding manufacturers' rights. During the first year of a new administration in Washington, we provided the support our members rely on—defending past victories, securing new success and moving aggressively to protect our core values. 
Active Litigation
At the NAM, we don't shrink from challenges; we bring them. In every case and every instance, we are prepared to stand up in court and fight for our members' priorities. Right now, our organization is taking on some of the toughest issues manufacturers face, including the following:
Challenging the Securities and Exchange Commission's unlawful about-face abandoning sensible regulation of proxy advisory firms (NAM v. SEC)
Defending federal immigration programs that provide a critical talent pipeline for manufacturers (Wash. Alliance of Tech. Workers v. Dep't of Homeland Security)
Pushing back on California's unconstitutional effort to regulate drug pricing nationwide (PhRMA v. Landsberg)
Protecting sensitive information related to critical infrastructure operations from public disclosure (Sunoco Pipeline L.P. v. Dep't of Trans., et al.)
Supporting preemption of state tort law claims against federally regulated industries (C.H.  Robinson v. Miller; Jones v. Goodrich)
Curbing expansive theories of product liability (Bader Farms, Inc. et al. v. Monsanto Co. & BASF Corp.)
| | |
| --- | --- |
| | Order in the Court: The NAM filed 39 amicus briefs in 2021, including eight in the U.S. Supreme Court. |
Proven Results
The NAM's record is clear. Across 2021, we prevailed in case after case—demonstrating our value and securing the rights of manufacturers across the country. Among our victories:
Protecting the duty drawback program, which prevents exporters from paying double taxation on imports and other goods that enter and leave the country (NAM v. Dep't of the Treasury)
Invalidating the Consumer Product Safety Commission's improper intrusion into chemical regulation (NAM v. CPSC)
Curbing the improper expansion of public nuisance liability for beneficial, regulated products (State of Oklahoma v. J&J)
Ensuring access to federal courts through a key procedural win at the Supreme Court in public nuisance litigation against energy manufacturers (BP P.L.C., et al. v. Mayor & City Council of Baltimore)
Protecting the freedoms of speech and association from coercive mandatory donor disclosure laws (Americans for Prosperity Foundation v. Bonta)
Demanding rigorous standards for class certification (TransUnion v. Ramirez)
Creating sensible rules for liability for legacy lead paint cases (Burton, et al. v. Armstrong, et al.)
Defeating a state attorney general's improper use of the state consumer protection statute against energy exploration companies (Commonwealth v. Chesapeake Energy)
Pushing back on a trial court's attempt to rewrite core principles of product liability (Nemirovsky v. Daikin North America, LLC)
Convincing the Georgia Supreme Court to consider limiting depositions of high-ranking senior executives (Buchanan v. General Motors LLC)
Vacating a $70 million jury award after the trial court erroneously excluded evidence that the medical device at issue had been deemed safe and effective by the Food and Drug Administration (McGinnis v. C.R. Bard, Inc.)
Accessible Support
The NAM stands with our members every step of the way, helping manufacturers navigate legal requirements, regulations and challenges across the country. Our best-in-class, innovative programs work with businesses and organizations of all sizes to offer exceptional and tailored legal support. In addition to leading our litigation efforts, the NAM Legal Center keeps members informed through conference calls, webinars and roundtables, educates the public on critical issues and serves as a leading voice in the courts and in the court of public opinion about the toughest legal challenges facing manufacturers.
Manufacturers' Accountability Project
MAP is an intensive campaign to push back on trial lawyer efforts to monetize some of the biggest problems facing our country by seeking to transform them from complex public policy issues into big money tort lawsuits targeting manufacturers. Through an intensive multifaceted earned media and public education effort, MAP seeks to pull back the curtain on these efforts, speak out against them and deter their growth, fighting to protect our members and strengthen our industry.
NAM Legal Referral Service
Our award-winning NAM Legal Referral Service provides legal and regulatory compliance guidance to NAM members through our partnership with Meritas, giving our members access to free consultations to help them find the best possible legal assistance to navigate their compliance obligations—across all 50 states and around the globe.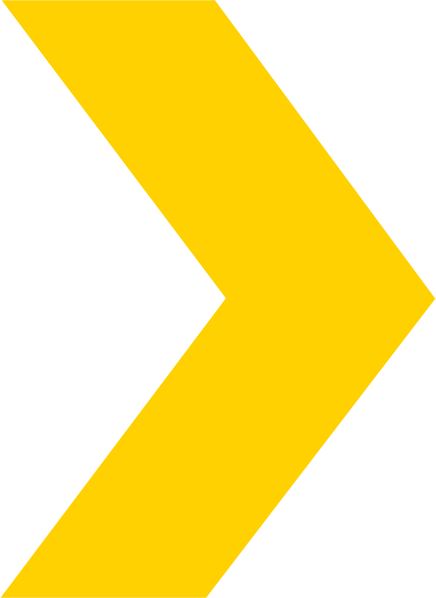 Meritas Partnership: In 2021, the NAM joined with Meritas, a global legal alliance, to provide tailored, high-quality and affordable legal assistance to manufacturers across the country. With vetted firms, local knowledge and affordable rates, the Meritas partnership offers NAM members access to a network of 186 full-service, world-class law practices that stand ready to meet their specific needs.

During a year of transition, the NAM has provided unwavering legal support to manufacturers nationwide. In the months ahead, we will continue to secure the legal victories our members count on and to fight for the principles that keep our industry in motion.
OPERATIONAL EXCELLENCE: Boosting Your Value
We understand the challenges facing manufacturers better than any other organization—and we've used our extensive knowledge to develop purpose-built tools, programs, campaigns and events that meet manufacturers' most critical needs. With our growing and expanding support system, we are meeting manufacturers where they are and delivering tangible and transformational value.
Effective Tools
The NAM has built a series of tools designed to strengthen our members' balance sheets and make Fortune 500–type health care, retirement plans, energy services, cybersecurity coverage and more available to members of all sizes. Some are provided directly by the NAM; others are created in collaboration with trusted partners and outstanding suppliers. All are focused on ensuring that our members have the tools they need to thrive.
NAM Cyber Cover
Developed in partnership with AHT Insurance and Coalition, this exclusive cybersecurity program for NAM member companies and organizations is designed specifically to help manufacturers mitigate cyber risk and respond to and recover from threats and cyberattacks when needed, with unique manufacturing-specific coverages, such as bodily harm and pollution, in the event of an attack.
Manufacturers Retirement and Savings Plan
Developed for manufacturers by Principal Financial Group® and HUB International LLC, this multiple employer 401(k) plan is available to all NAM member companies and associations, reducing administrative burdens while creating new financial opportunities and offering retirement security to the millions of men and women who make things in America.
NAM Health Care
NAM Health Care offers small and medium-sized manufacturing companies and member associations nationwide access to a portfolio of plan options with the assistance of licensed health insurance experts. With this personalized guidance, members and their employees can choose the right plan for them. Allowing employees to choose the right plan for them and their families helps companies and employees to save on insurance and health care costs. NAM Health Care is focused on bringing affordable plan options to its members as well as providing assistance to navigate the complex world of health insurance.
NAM Energy Powered by APPI Energy
Created in partnership with experts at APPI Energy, the NAM Energy program draws on the expertise of the knowledgeable specialists at APPI Energy to help manufacturers make sure they get the best energy supplier contracts possible and are utilizing the latest developments in energy management systems to increase efficiency and sustainability and reduce costs.
NAM Incentives Locator Powered by Atlas Insight
Our incentives locator helps our members navigate the complex world of incentives to reduce operating costs, manage compliance, access cost-competitive data and claim critical funding that is available from the U.S. government. This is worth a look for any manufacturer that is hiring or expanding.
Office and Shipping Discounts
Members save on shipping and office supplies with exclusive member discounts with UPS, YRC Freight, Staples and FedEx and can take advantage of a dedicated shipping specialist.
Manufacturers Marketplace
This online platform connects manufacturers in the U.S. to help each other find what they need. This searchable database includes 140,000 manufacturers that can fill gaps in supply chains to keep America up and running. As the official marketplace of the NAM and leading state manufacturing association partners, the Manufacturers Marketplace is the most advanced buyer/seller digital network in America, customized for manufacturers to search by certifications, capabilities, equipment and other unique parameters.
Insightful Thought Leadership
The NAM includes some of the foremost innovators in the world, and we are committed to sharing their insights with our members.
Leading Edge
Our thought leadership series connects manufacturing executives to collaborate on today's critical operational issues impacting business—including sustainability, supply chain issues, cybersecurity and growth.
Executive Insights Series
Our exclusive forums bring off-the-record conversations with CEOs of the world's top manufacturing companies directly to our members, delivering insights on the entire supply chain and providing access and singular networking for our members in a series of fireside chats that can't be found anywhere else.
Manufacturing Leadership Council
Through the world's first member-driven, global business leadership network dedicated to senior executives in the manufacturing industry, the NAM's digital transformation arm is preparing manufacturers for the challenges to come by providing exclusive content and programs that chart the way forward.
Learn more: Check out what an MLC membership can help you achieve.
Spotlight: The MLC Master Class series helps manufacturers identify new tech, evaluate it and implement it.
| | | | |
| --- | --- | --- | --- |
| | | | |
| Quantum Computing | Digital Supply Chain | Sustainable Manufacturing | Cloud-Enabled Digital Transformation |
With events that connect manufacturers and broaden horizons, the Manufacturing Leadership Council is shaping the future of manufacturing—preparing today's businesses to succeed tomorrow.
Rethink: MLC Summit: Our MLC Summit ensures our members are prepared to navigate disruption, seize opportunities and advance in manufacturing's digital era through keynotes, think tank conversations, case studies, one-on-one briefings, networking sessions and more. The 2021 summit set new attendance records.
The Manufacturing in 2030 Project: The Shape of Things to Come: This unique yearlong campaign to enable manufacturing executives to understand the megatrends reshaping manufacturing for the long term was launched in December with a daylong event that explored global population and demographic trends, emerging technology trends and new forms of leadership that will be required in the years ahead.
Crisis Leadership
Amid the COVID-19 pandemic, the NAM delivered value to its members and to the country in a way that no business could have achieved alone—coordinating the national manufacturing response and providing companies and associations with vital resources to support their businesses and their employees. (For more on the NAM's initial relief and response efforts, see the 2020 Annual Report.)
This Is Our Shot project: The NAM and The Manufacturing Institute—the workforce development and education partner of the NAM—worked together to provide resources and tools that help manufacturers, their teams and their communities know that COVID-19 vaccines are safe, effective and available. From ads to social media graphics to research and fact sheets, we stepped up to lead the fight for a safe and healthy industry.
The NAM and MI held multiple town hall webinars and online meetings designed to provide best-in-class learning and benchmarking opportunities to address ongoing COVID-19-related workplace challenges regarding vaccines, testing and new variants.
Effective Ads
With ads like Have the Talk and Love Frank, we reached millions of manufacturers to support their choice to protect the people they care about.
Successful Social Media
Our social media tools helped spread the word about masking and vaccinations to protect our industry and our economy.
Pioneering Resources
Through a partnership with the University of Florida's Center for Public Interest Communications, we developed and distributed communications guides for building trust in vaccines to protect the people who make America.
Visible Campaigns
As part of our "Yellow and Red Ribbon Initiative," we distributed yellow and red ribbon pins for manufacturing teams and their families to convey that they have been vaccinated and to encourage others to get the shot.

Emergency Response
Manufacturers serve on the front lines when disaster strikes, acting quickly to protect their employees, help their communities and provide critical items like food, clothing and building materials. The NAM has taken the lead in helping manufacturers prepare for, and respond to, natural disasters, building partnerships with charitable organizations Good360 and SBP to provide useful tools and resources needed before and after a disaster. In 2021, this work included:
Responding in real time to Hurricane Ida, working with members and others to coordinate donations of products and services to communities impacted by the storm, notably supplies needed to keep the Children's Hospital of New Orleans up and running;
Engaging members to support manufacturing communities in the wake of hurricanes along the Gulf, wildfires in Colorado, tornadoes in Kentucky and other natural disasters;
Expanding support for manufacturers to help abroad, including in COVID-19 hotspots, and working to build new international partnerships; and
Hosting educational programs to help members secure facilities, map out emergency plans and protect employees ahead of the next disaster.
In good times, hard times and everything in between, the NAM is at the cutting edge of innovation and leadership, delivering what our members need and what our industry deserves.
WORKFORCE DEVELOPMENT: Supporting Your Team
The skills gap and an inability to attract and retain talent are among manufacturers' biggest challenges—and The Manufacturing Institute is leading the industry's efforts to close the gap. The MI is the nonprofit workforce development and education partner of the NAM, and in 2021, it bolstered its suite of programs and initiatives, achieving lasting progress in strengthening and building the manufacturing workforce of today and tomorrow.
Innovative Programs
The MI provides an extensive set of impactful programs and initiatives designed to find, retain and upskill a talented workforce to build the future of modern manufacturing.
STEP Women's Initiative
This is the industry's premier effort to close the gender gap, and in 2021, the MI stepped up our work to support and uplift women role models in manufacturing. The MI supported employees throughout the pandemic via our women's network and STEP Forward regional and online events and hosted an in-person STEP Ahead Awards event to keep the focus on closing the gender gap.
| | |
| --- | --- |
| | The STEP Women's Initiative has directly empowered, inspired and connected more than 5,000 women and reached more than 20 million women, men and children. |
I wanted to make an impact."
– Ashley Daugherty describes her career on medicine's cutting edge.

I was 100% sure I wanted to go into manufacturing."
– Neha Phadke shares her journey from a small farm to a global manufacturing company.
We're building the next generation of the space program, and that's my day to day."
– Jennifer Boland-Masterson is sending us to the moon—and then Mars.
STEP Ahead Awards: Read more about the extraordinary women who led the manufacturing industry in 2021.
Heroes MAKE America
Our military and veterans initiative assists in the training and placement of transitioning service members, veterans and military spouses and helps them translate their military skills and experience to secure rewarding careers in the manufacturing and supply chain industry. In 2021, cohort classes continued without interruption at all four participating bases, and the MI launched a new virtual course. Thirty-one "Heroes Connect" events with a total of 721 participants assisted military job seekers in engaging virtually with manufacturers nationwide.
Heroes is now ramping up its efforts through a $2.25 million grant from the Caterpillar Foundation. This grant supported the development and launch of our virtual cohort with students from across the United States. The online class incorporates live instructor-led training and virtual reality–supplemented training utilizing Oculus headsets to simulate a "hands-on" learning environment and reinforce the learning modules.
| | |
| --- | --- |
| | The Heroes program has a 90% placement rate for participants, securing jobs at more than 250 companies in 42 states. |
I said, wow, this might be for me."
– Hugo Hinojosa finds military values in manufacturing at WestRock.
I wish more people took advantage of programs like this."
– Zachary Willis gets a shot at a new career at Hodgdon Powder Company.
I learned an insane amount."
– Marsalis Leonard writes his next chapter at Georgia-Pacific.

Diversity and Inclusion
Manufacturers work best when we harness the skills and experiences of people in the communities we serve—and the MI has created D&I initiatives to do just that. The MI provides leadership, resources and expert advice to promote D&I in the workplace, including summits, webinars and best practices to help manufacturers attract and retain a talented and diverse workforce.
Pledge for Action: By 2025, manufacturers have committed to taking 50,000 tangible actions to increase equity and parity for underrepresented communities, creating 300,000 pathways to job opportunities for Black people and all people of color. In doing so, manufacturing will reflect the diversity of the overall U.S. workforce by 2030.

We're already on our way; by the end of 2021, manufacturers had already identified or created 900,000 pathways. Take the pledge with us, and find more resources here.
Diversity, equity and inclusion have been our secret weapon…. Our commitment to put employees first and understand their needs allowed us to come together and stay operational during such a difficult time." – IPAK CEO Karen Primak, "How IPAK's Diversity Sustained It Through COVID-19"
FAME
The Federation for Advanced Manufacturing Education (FAME), founded by Toyota and now managed by the MI, provides global-best workforce development through strong technical training and hands-on experience to build the future of the modern manufacturing industry. FAME opened nine new chapters across six states in 2021, bringing the program total to 32 chapters in 12 states. At the end of 2021, the MI received a $1.5 million grant from the Educational Credit Management Corporation Foundation to build a FAME Academy that will provide greater service and support to new and existing chapters.
FAME Gets Results: A 2020 study by the Brookings Institution and Opportunity America found that the FAME program achieved 80% associate degree completion rates, and graduates earned nearly $60,000 in their first year of employment and nearly $100,000 in their fifth year—significantly better outcomes than traditional community college technical programs or traditional manufacturing apprenticeships typically achieve.
The opportunities presented to me…were once in a lifetime."
– Chaise Blissett turns his engineering interests into an active career.
I will always be able to find a job."
– Mollie Foerster gains experience—and a degree.
A Grant Boot Camp: In response to an exciting new workforce grant opportunity from the U.S. Department of Commerce called the Good Jobs Challenge, the MI conducted a four-month boot camp in fall 2021 to help organizations prepare competitive applications focused on manufacturing. More than 30 organizations participated in the boot camp, including five partners from the Conference of State Manufacturers Associations. The boot camp is an evolution of the MI's work with The Ohio Manufacturers' Association and the Alabama Community College System in support of previous federal grant opportunities.
Second Chance Initiative
One-in-four Americans possess a criminal record, and manufacturers have an opportunity to lead in second chance hiring and demonstrate to other industries the importance of building a workforce that is reflective of the communities we serve. Partnering with Stand Together Trust, the MI is growing the modern manufacturing workforce while closing the opportunity gap, helping manufacturers welcome new employees who are ready and willing to develop their skills and seize the second chance for a promising career. Whether it's encouraging and supporting community partnerships, hosting webinars and providing resource guides to manufacturers or putting it all together through pilot programs, the MI is taking the lead in demonstrating the importance of a second chance in manufacturing.
When we were looking for people to work overtime, come in on Saturday or go that extra mile, it was the second chance population that was saying, 'I'm in.'"
See how second chance hiring is helping manufacturers succeed.
Want to learn more? Check out the Second Chance Initiative Resource Guide for the tools you need to explore how second chance hiring can support your business, your employees and your community.
Careers on Track
The MI is working with Union Pacific through a $3 million, three-year partnership to inspire youth and grow the number of women in the manufacturing and transportation, distribution and logistics workforces. Through 3D virtual experiences, Future Creators digital STEM curriculum, STEP events and micro-grants supporting after-school engagement for young people, the initiative is designed to inspire more women and youth—particularly girls—to pursue modern manufacturing careers.
In the Spotlight: A Union Pacific Executive Gets Career on Track
Being a young female getting into this career is exciting. It offers great pay, great camaraderie and the chance to learn a lot. You have an opportunity to see a lot of different places within the 23 states where we operate. Our motto is 'Building America,' and that's exactly what you get to do."
– Benita Gibson, Union Pacific
A Nationwide Campaign
Creators Wanted
The NAM and the MI are building the workforce of tomorrow. Half of the funds raised for Creators Wanted support the MI's workforce development efforts into 2025, including initiatives focused on students, women, veterans and underrepresented communities. The other half supports online programs, digital tools and a nationwide tour designed to build the talent pipeline and lift perceptions around manufacturing among students, parents and teachers.
Big Goals:

Through Creators Wanted, we're working to:
Reduce the skills gap in the United States by 600,000;
Increase the number of students enrolling in technical and vocational schools or reskilling programs by 25%; and
Increase the positive perception of the industry among parents to 50% from 27%.
Creators Wanted Tour Live
We took Creators Wanted on the road in 2021, including a cutting-edge, 53-foot, multiroom immersive mobile experience that challenged young people to bust myths, solve problems and work together to create their future. The "escape room"–like challenge was designed to inspire, educate and empower a new generation of creators. Meanwhile, participants were able to:
Meet creators making a difference in modern manufacturing today, get career advice and learn about the impact manufacturers make in their everyday work;
Explore demonstrations bringing to life how technology is advancing creativity; and
Access resources that match the interest in creativity with pathways to training, programs and careers to design and build a better tomorrow.
Making an Impact: The Creators Wanted Tour Live discovered next-generation manufacturers across the country, encouraging thousands of young people to consider careers in modern manufacturing. Together, we:
Took the NAM and the MI's Creators Wanted Tour Live to Ohio, South Carolina, Iowa, North Carolina and Texas—with more than 3,500 attendees and 2,700 students participating in the mobile experience;
Placed a national spotlight on opportunities in manufacturing through tour events featuring elected officials, business leaders and local influencers at each tour stop;
Reached 138 million people through the Creators Wanted digital campaign accompanying the tour; and
Built an email roster of more than 150,000 people interested in future manufacturing careers.
This solid foundation allows the campaign to continue to grow in 2022.
Creators Wanted is made possible by these generous sponsors.
MFG Day
Our annual nationwide workforce event also advances the goals of Creators Wanted and helps show the reality of modern manufacturing careers by encouraging thousands of companies and educational institutions around the nation to open their doors to students, parents, teachers and community leaders. MFG Day 2021 featured virtual events alongside 20% more in-person events than in 2020.
Groundbreaking Research
The MI's Center for Manufacturing Research publishes research and analyses to help our industry understand the current workforce landscape, react to ongoing changes and anticipate future trends. The center also partners with leading experts to produce cutting-edge, actionable findings. Highlights in 2021 include:
Go deeper: Access all reports from the Center for Manufacturing Research here.
NEWS AND INSIGHTS: Telling Your Story
The NAM's top-flight strategists and communicators operate as the PR team for manufacturers—ensuring policymakers and all Americans are informed about the issues that impact manufacturing workers and their families. Whether we're providing first-look information to our members or elevating manufacturers' achievements across the country, we offer a peerless news operation.
| | |
| --- | --- |
| | Shaping the Narrative: No other industry advocate has the reach and influence of the NAM. We understand what it takes to tell a compelling story and to put your efforts and interests front and center to get the attention and impact you deserve. |
| | Delivering the Message: With our first-rate PR professionals, we drive our message in a way that is effective and compelling, showing the critical work that our members do and building a groundswell of support for our most important priorities. |
| | Making the News: In tens of thousands of news articles and TV appearances last year, the NAM drew attention to the industry's successes and advocated our members' priorities. Our media relations professionals have some of the strongest relationships in the business and know how to create effective stories, and reporters know that the NAM is the most trusted source of news about manufacturing. |
| | Engaging on Social Media: The NAM leads in social media impact, regularly driving more social interactions than our peers and reaching a wider and more influential audience. |
| | Offering Counsel: When manufacturers face a public relations challenge, the NAM team can spring into action, offering battle-tested strategies and expert advice to help companies navigate the unexpected. |
| | |
| --- | --- |
| | Award-Winning Strategy: PR News' Digital & Social Media Awards recognized the NAM's Creators Respond campaign as the Best Digital Marketing Campaign, drawing on our 2020–2021 contributions and impact. These awards recognize "the most innovative and industry-altering digital communicators and campaigns." |
| | |
| --- | --- |
| | Creating an Impact: Through the work of our creative team, we achieved more than $80 million in earned media coverage—not ads—through November 2021. |
Producing Content: The NAM is the news source for manufacturers and about manufacturers. We're creating our own content to ensure our members and the public hear important news straight from the industry.

Input: Input is the must-read morning newsletter for more than 26,000 manufacturing leaders and allies, delivering breaking news and exclusive coverage of manufacturing issues so they have the first-look information they need to succeed and thrive.

Power of Small: Small businesses are the backbone of the U.S. economy. That's why the NAM built an exclusive resource network, including a weekly newsletter delivered to more than 10,000 business leaders, specifically tailored to small and medium-sized manufacturers and designed to equip small businesses with advice, insights and tools they uniquely need to improve their bottom line and celebrating and recognizing their achievements.

NAM.org: With 1 million annual users, NAM.org offers expanded news coverage, providing a one-stop shop for manufacturers and others who care about making things in America.
The NAM's Makers Series offers an exclusive view of innovators, creators and trailblazers sharing their insights and advice.
The NAM is the manufacturing industry's most effective PR team, delivering a compelling message in a strategic way to the people who need to hear it. Whether we're winning coverage in traditional media or creating original content that you need to see, we're providing a unique and powerful service for our members and the industry.
FORGING AHEAD: Leading the Way
In 2021, the NAM demonstrated our value as a groundbreaking innovator and powerful advocate for manufacturers across the country. Even with complex and ongoing challenges, we have been relentlessly effective—understanding the moment, cutting through the noise and delivering results that achieve our objectives. With the tools at our disposal and the extent of our reach, we aren't just reacting to events; we're shaping them.
Today, the NAM is stronger and more effective than ever before—and as we begin a new year, we are ready to build on our efforts. Our members' praise demonstrates the power of our network and the value of our services. Our growing arsenal of resources and tools for our members shows our commitment to the people we serve. Our agility in navigating the transition of power makes clear that the NAM is well positioned in 2022 and beyond, no matter the balance of power in Washington.
Our success is allowing us to help our members meet their goals and lead our country forward like no other association, all while upholding the values enshrined at the heart of our organization: free enterprise, competitiveness, individual liberty and equal opportunity. For the people in our industry—the men and women who make things in America—we are forging the future and delivering today.
The NAM is grateful to all of our 2021 partners and sponsors. Some of our top partners include:
2021 Executive Committee
Michael Lamach
Executive Chair
Trane Technologies plc
Vicki Holt
President and Chief Executive Officer
Protolabs
Chris Nielsen
Executive Vice President – Product Support and Chief Quality Officer
Toyota Motor North America
James Fitterling
Chairman and Chief Executive Officer
Dow Inc.
Karl Hutter
President and Chief Executive Officer
Click Bond, Inc.
Nicholas Pinchuk
Chairman and Chief Executive Officer
Snap-on Incorporated
Dev Ahuja
Executive Vice President and Chief Financial Officer
Novelis Inc.
Denise Johnson
Group President of Resource Industries
Caterpillar Inc.
Rice Powell
Chairman and Chief Executive Officer
Fresenius Medical Care N.A.
Douglas Baker
Executive Chairman
Ecolab Inc.
Michael Karsonovich
Chief Executive Officer
StatLab
Lori Ryerkerk
Chairman, Chief Executive Officer and President
Celanese Corporation
Neil Chapman
Senior Vice President
ExxonMobil
Richard Kramer
Chairman, Chief Executive Officer and President
The Goodyear Tire & Rubber Company
Steve Staub
President
Staub Manufacturing Solutions
Annette Clayton
CEO & President Schneider Electric North America
Schneider Electric
Mike McDermott
Executive Vice President, Chief Global Supply Officer
Pfizer Inc.
Glen Tellock
President and Chief Executive Officer
Lakeside Foods, Inc.
Mark Cordova
President
Centennial Bolt, Inc.
James Metcalf
Executive Chairman
Cornerstone Building Brands
Kathryn Wengel
Executive Vice President, Chief Global Supply Chain Officer
Johnson & Johnson
Ted Doheny
President and Chief Executive Officer
Sealed Air Corporation
Blake Moret
Chairman and Chief Executive Officer
Rockwell Automation, Inc.
David Farr
Chairman and Chief Executive Officer
Emerson
Scott Morrison
Executive Vice President & Chief Financial Officer
Ball Corporation
Karl Glassman
Chairman and Chief Executive Officer
Leggett & Platt, Incorporated
J. Larry Nichols
Chairman Emeritus
Devon Energy Corporation