2020 Annual Report
Made for This, Built to Last
---
2020: Made For This
When 2020 began, we did not expect that a global pandemic would invade our nation and transform our way of life. But thanks to a history of active planning and exceptional partnerships, we did not have to expect it in order to be prepared for it.
At the National Association of Manufacturers, we have spent years constructing an organization that is strong, credible, responsive and influential and that has the relationships necessary to take on unforeseeable challenges as well as our members' long-term goals. We have created an association that fights for your interests, protects your rights, serves your business, supports your team and tells your story no matter what obstacles our industry faces. And with your help, we have built an agile, multifaceted and highly effective infrastructure designed not only to meet the moment, but to create it.
That's how, over the past year, we were able to make extraordinary strides, accomplishing long-held priorities and responding to emerging issues. And we did so all the while providing critical support and leadership amid the most challenging global crisis of our lifetime—serving as a relief organization and often as a lifeline for our members.
This durable, responsive and can-do spirit is what drove and fortified the NAM's work in 2020. It's what has drawn policymakers and executives to seek our advice and value our counsel. It's also what will fuel our continued efforts to support the men and women who make things in America and to help our members succeed in the United States and around the world.
The past year has made clear, once again, that the only constant is change. There's no doubt that the outlook at the beginning of 2020 was different from the landscape we ultimately faced. But it is also clear that the power of our community and the strength of our movement have allowed us to be more effective than ever, not just in responding to changing circumstances, but in ensuring a new and better future.
At the NAM, we were made to meet this moment—and to create the next.

Jay Timmons
President and CEO
National Association of Manufacturers
Advocacy: Fighting for Your Interests
When the NAM speaks, people listen. That's because our first-rate advocacy team has cultivated trusted relationships with leaders of all political stripes, with White House and administration officials, on Capitol Hill, in the media and across the country—and has built an unmatched ability to deliver extraordinary results.
Crisis Action
When the COVID-19 pandemic hit the United States, the NAM was well-prepared to influence and shape the national and global response. We launched our internal COVID-19 Task Force by Feb. 1, even before some government agencies were taking action.
The NAM delivered the intelligence, resources and advocacy needed to keep manufacturing running effectively and safely through the pandemic, including during the initial shutdowns. At the NAM, we:
Worked with state association partners and governors to revise business restrictions—and ensure manufacturers could continue operating;
Ensured the Department of Homeland Security deemed manufacturers and their supply chains "essential";
Led the business community in the effort to ease Mexico's restrictions on essential business, protecting the North American supply chain;
Provided real-time state-by-state updates and interactive maps on the latest operating requirements throughout the lockdown and reopening phases; and
Positioned manufacturers as leaders in safety by launching PSAs featuring social media stars and sports figures to support face coverings, with videos that have been viewed 12.5 million times.
Six Dozen Wins
Take a look at more than 70 ways the NAM shaped the COVID-19 response to provide real benefits for manufacturers nationwide. Most of these policies were proposed in our "COVID-19 Policy Action Plan Recommendations" and "American Renewal Action Plan." This includes the following:
Click here to read the full list
These actions did not go unnoticed. Check out testimonials from CEOs and government leaders about manufacturers' leadership on the COVID-19 response.
Priority Breakthroughs
At a time of constant noise, the NAM stayed focused on issues that matter to our members and our communities⁠—and achieved not just action, but results. Over the past year, the NAM secured the following wins:
Secured passage and entry into force of the United States–Mexico–Canada Agreement and locked in key technical corrections to the USMCA, notably the Merchandise Processing Fee fix
Ensured passage of the Energy Act, featuring 37 major provisions on energy storage; advanced nuclear; carbon capture, utilization and storage; carbon removal; renewable energy; critical minerals and materials; fusion; industrial technologies; smart manufacturing; grid modernization and more
Achieved the first modernizations of the federal environmental review process in four decades
Secured long-sought proxy advisory reforms at the Securities and Exchange Commission
Won passage of key legislation to fight physical and online counterfeiting, including the Countering Online Harms Act to require the Federal Trade Commission to report on how artificial intelligence may be used to counter the sale of counterfeit products
Won passage of the Safeguarding Therapeutics Act to give the Food and Drug Administration critical authority to seize and destroy dangerous and counterfeit medical devices
Increased Consumer Product Safety Commission personnel at ports of entry to protect against unsafe or counterfeit consumer products entering the United States
Focused administration and congressional attention on the threat of counterfeits by launching a new white paper and anti-counterfeiting task force
Secured a series of year-end tax extenders, including the work-opportunity tax credit and the employer tax credit for paid family and medical leave
Secured a high-tax exemption from the new foreign minimum tax
Blocked restrictions to the business interest deduction
Extended the "CFC Look-Through" for five years
Prevented the proposed increase in the SEC Form 13F reporting threshold
Won passage of the Water Resources Development Act, providing a two-year authorization for ports, inland waterways and important water infrastructure investments
Led other associations and environmental groups to achieve a bipartisan deal to phase down hydrofluorocarbons and slow climate change
Won congressional approval of new R&D programs that make a pragmatic down payment on the technologies to reduce greenhouse gas emissions
Championed and won a petition to the EPA asking for clarity and predictability as it begins to write risk management plans that will impact the entire manufacturing supply chain
Achieved government funding for a series of studies to advance progress and competitiveness in emerging technologies, including AI, quantum computing and the internet of things in manufacturing
Delivered new Clean Air Act transparency and cost-benefit reforms to protect people, the planet and a fair process
Secured an executive order to expand the domestic mining industry, support jobs, alleviate unnecessary permitting delays and promote increased processing for critical minerals
Won reauthorization for the critical Chemical Facility Anti-Terrorism Standards program
Launched an ad campaign against the administration's anti-free market drug pricing proposals
Delivered a new Department of Labor pension rule that cautions plan managers against considering environmental, social and governance factors unless they would have a financial impact on plan performance
Long-Term Agenda-Setting
The NAM isn't just responding to ongoing events; we're also focused on setting the long-term agenda. Over the past year, we have released, revised and advanced a range of detailed proposals that set the tone for conversations, negotiations and policies around America's success. The proposals will drive policymaking under a new Congress and new administration in 2021.
| | |
| --- | --- |
| | "American Renewal Action Plan": A clear roadmap that lays out policies needed for manufacturers to support America during COVID-19 and tools necessary for renewing the American economy |
| | "Competing to Win": A blueprint on the full range of top policy issues from taxes and trade to energy and the environment, providing a post-partisan guide for policymakers' actions so that manufacturers can continue transforming the world for years to come |
| | "A Way Forward": A reasonable, practical and comprehensive proposal designed to address the problems created by our current immigration system and to fix those issues once and for all |
| | "Building to Win": A strategy to invest in 21st-century transportation, energy, broadband and water infrastructure to meet the demands of the modern economy and support our vision for an exceptional America |
A Powerful Network of Partners
To get results for manufacturers, the NAM has cultivated strong relationships with extraordinary teams on the ground and partner organizations.
Conference of State Manufacturers Associations
The NAM's network of state-based manufacturing organizations drive manufacturers' priorities on state issues from cutting regulations to promoting job growth; partner with the NAM to mobilize local communities; and work with the NAM to move federal policy from the ground up in all 50 states and Puerto Rico. These state partners leverage their own reach and relationships with their congressional delegations and state and local officials to advance policies that help manufacturers succeed at the local level. In response to the pandemic, these state associations convened weekly to exchange information, helped mobilize PPE, led efforts to secure state liability protections and successfully urged state officials to keep manufacturers open.
Manufacturers State Affairs Program
MSAP provides NAM members with intelligence on state-level manufacturing issues with national implications. It allows members to exchange ideas and hear expertise from state experts. It brings together state government relations professionals and manufacturing association leaders.
Council of Manufacturing Associations
Comprising 250 national manufacturing trade associations and 130,000 member companies worldwide, our CMA fosters strategic partnerships across the manufacturing industry, amplifying manufacturers' voices and linking associations to NAM industry and policy experts. CMA members gain insights, share perspectives and help shape critical legislative and policy matters in ways that strengthen the manufacturing industry and improve our members' bottom line. In response to the pandemic, CMA members helped identify PPE supplies, share PSAs, forge partnerships with government agencies and drive NAM messaging throughout the manufacturing community.
Grassroots Network
In 2020, the NAM doubled the size of its grassroots network of manufacturing employees, which it mobilized to great effect to secure progress on issues like the PPP. To keep building this network, the NAM has cultivated a network of allied associations and manufacturing and community leaders in key congressional districts in 23 states and has staff on the ground in key regions of the country.
Legal Action: Protecting Your Rights
The NAM is the leading voice for manufacturers in the courts. With the help of the top legal minds in the country, we are working to defend against current challenges, protect the advances we have made and prevent future threats to our interests and our industry. At all stages, we are engaged and fighting to win.
Proven Results
Wherever and whenever there is a legal route to achieve justice for our members and for the manufacturing industry, our unparalleled team will be there. The NAM doesn't just fight—we win. In 2020, our legal experts:
Led the business community in a lawsuit to block restrictions on nonimmigrant visas—winning an injunction specifically for NAM members in NAM v. DHS;
Protected the STEM OPT program from a lawsuit from an activist group;
Launched another lawsuit to protect H-1B visas;
Fought back against the continued threat of public nuisance lawsuits through the Manufacturers' Accountability Project, successfully urging the Supreme Court to take up the issue;
Had the Supreme Court cite the Manufacturers' Center for Legal Action brief in its opinion leaving the Deferred Action for Childhood Arrivals program intact;
Helped a member achieve a unanimous Supreme Court win endorsing the enforceability of international arbitration agreements;
Shaped the National Labor Relations Board's new standard allowing employers to discipline or discharge employees who make profane or offensive statements in the course of otherwise protected labor activity;
Asked to intervene in a lawsuit to protect manufacturers' hard-won restrictions on proxy advisory firms at the SEC; and
Filed dozens of briefs on issues including litigation fairness for corporate defendants, product liability and regulatory overreach.
Far-Reaching Support
Manufacturers' Center for Legal Action
At the NAM, the MCLA advances our policy objectives and safeguards our members' rights—working to rein in regulatory overreach, protect hard-fought legislative gains and ensure a level playing field for manufacturers.
Legal Advisory Council
The MCLA Legal Advisory Council provides a forum for networking, sharing best practices and discussing compliance challenges. It also provides an important avenue for members to stay involved and participate in setting the MCLA agenda.
Manufacturers' Accountability Project
Through an intensive campaign effort featuring regional roundtables, publications, earned media and press interviews, the MAP counters misinformation campaigns from special interests, trial lawyers and deep-pocketed activists to support the ability of all manufacturers to continue to grow and provide millions of jobs to working Americans. The MAP has rallied elected officials and the legal community against misguided litigation and harmful smear campaigns to protect our members and strengthen our industry.
Manufacturers' Compliance Institute
Our award-winning MCI provides legal and regulatory compliance guidance to NAM members through partnerships with law firms nationwide, giving our members free access to the best possible legal assistance as they navigate their compliance obligations.
The NAM will continue to secure legal victories for our members and our industry and provide the invaluable service that has kept our critical businesses operating across the country.
Operations: Serving Your Business
The NAM offers exclusive services to our members that help them save money, build networks, advance their policy goals and grow their bottom line. These innovative programs keep businesses at the forefront of the manufacturing industry and in control of shaping their destiny.
Crisis Support

In response to the COVID-19 crisis and other challenges, the NAM offered unprecedented operational support:
Compiled operational resources from manufacturers around the world to help companies improve their practices
Hosted dozens of webinars and conference calls, with more than 19,200 total participants, to keep NAM members informed on operational and safety practices; this includes webinars with The Manufacturing Institute to share best practices for engaging and retaining workers
Centralized government health and safety guidance resources for members on nam.org/coronavirus
Disseminated industry intel and pandemic-related news to 22,000 manufacturing leaders via the NAM's Input and Power of Small email newsletters, as well as regular emails directly from NAM President and CEO Jay Timmons
Helped manufacturers navigate the PPP, Main Street Lending Program, tax credits and more with NAM-created guides, FAQs and 24/7 support
Made the MLC's special COVID-19 Manufacturing Leadership Journal available to all so that all manufacturers could have access to pandemic response perspectives
Leveraged the NAM's partnership with SBP and Good360 to support hurricane preparedness and relief
Manufacturing Leadership Council
The mission of the Manufacturing Leadership Council, the digital manufacturing arm of the NAM, is to help manufacturing companies transition to the digital model of manufacturing by focusing on the technological, organizational and leadership dimensions of change.
Manufacturers found their resources invaluable for adapting to and coping with the pandemic, and MLC membership is up 40% since the NAM acquired it in late 2018.
The MLC's annual summit went virtual for the first time in 2020 and shattered attendance records. For the 2020 event, we developed a high-caliber virtual summit with keynotes, think tanks, case studies, one-on-one briefing sessions, networking sessions and more.
Learn more about joining the MLC
Valuable Tools
The NAM has built a series of tools designed to strengthen our members' bottom lines. Some are provided directly by the NAM; others are created in collaboration with trusted partners and outstanding suppliers. All are focused on ensuring that our members have the tools they need to thrive.
NAM Health Care
Our new group health care plan helps small and medium-sized manufacturers attract and retain employees, improve competitiveness and lower the cost of health care while meeting the specific needs of the men and women who make things in America.
NAM Cyber Cover
Launched in 2020, NAM Cyber Cover offers comprehensive cybersecurity insurance and cyber risk mitigation to help manufacturers prevent and respond to new and growing threats.
Leading Edge
An exclusive thought leadership series connects with manufacturing executives to collaborate on today's critical issues—including the internet of things, sustainability, supply chain issues, cybersecurity and growth.
NAM Energy
Created in partnership with experts at APPI Energy, the NAM Energy Program draws on the expertise of the knowledgeable specialists at APPI Energy to help manufacturers get the best energy supplier contracts possible as well as have the most efficient and cost-effective energy system in place at their facilities.
NAM Incentives Locator
Our incentives locator helps our members navigate the complex world of incentives to reduce operating costs, manage compliance, access cost-competitive data and claim critical funding that is available from the U.S. government. This is particularly relevant as manufacturers upskill their workforce and expand operations.
Office and Shipping Discounts
Save on shipping and office supplies with exclusive member discounts on UPS and YRC Freight, and reduce your costs with deals on Staples and Lenovo office supplies.
Manufacturers Marketplace
NAM members can use the NAM's connector to find talent, clients and customers by working with other NAM members. As the official marketplace of the NAM and leading state manufacturing association partners, the Manufacturers Marketplace is the most advanced buyer/seller digital network in America. More than 1,000 manufacturers joined in 2020.
Dynamic Leadership
When COVID-19 came to the United States, the NAM ensured that our members had the support and resources necessary to lead the national response and protect their own businesses.
Creators Respond
The NAM helped facilitate the delivery and production of millions of pieces of PPE, saving lives across the country, filling necessary gaps in the country's COVID-19 response and educating policymakers, press and the public about manufacturers' historic mobilization. As part of our effort, the NAM:
Presented to the Department of Defense/Joint Acquisition Task Force Information Days to share projections on PPE demand;
Connected manufacturers with government requests for supplies and PPE;
Helped NAM members break through government red tape to get millions of gloves, masks and medical supplies to hospitals in need;
Convened conference calls with NAM members and FEMA to guide PPE mobilization efforts and ventilator production;
Partnered with the Business Roundtable to identify manufacturers that could provide or produce PPE, including supplies of 11 million gloves, 1.2 million respirators, 6 million gowns and much more—and provided that data to federal and state officials;
Leveraged the Manufacturers Marketplace so NAM members could identify customers and producers of industrial PPE;
Produced original news pieces showcasing how manufacturers are helping the world fight the pandemic; and
Launched PSAs and the Creators Respond Commitment to encourage the use of face coverings in public places.
In 2020, NAM members had access to an extraordinary array of services designed to strengthen their operations and support their growth. As we move forward, the NAM intends to build on these opportunities and offer an expanded suite of resources tailored to the needs of the manufacturers we serve.
Workforce: Supporting Your Team
Manufacturers must attract new employees to do the jobs of the future, but we also need to train and upskill people for the jobs we have now. Even in the midst of a global pandemic, the NAM and The Manufacturing Institute, our workforce development and education partner, have pushed forward through far-reaching and comprehensive programs to make these goals a reality.
Innovative Programs
The MI offers a constellation of targeted initiatives focused on expanding and strengthening the manufacturing workforce.
STEP Women's Initiative
The MI stepped up our work to recruit and support women in manufacturing and created the dynamic virtual STEP Ahead Awards to recognize winners from the biggest pool of nominations ever. To keep the focus on closing the gender gap, the STEP Forward regional series transitioned to virtual events reaching more than 1,000 people to learn and share best practices for building the network for women throughout the sector.
2020 STEP Ahead Awards
Take a look at the women who inspired and strengthened our manufacturing industry in 2020 at this year's STEP Ahead Awards.
Our 2020 STEP Ahead Awards offered an innovative virtual forum that honored the past, present and future of women in manufacturing.
Heroes MAKE America
In our third year, Heroes MAKE America expanded its impact beyond the classroom to build an even more robust connection from the military community to manufacturing careers. In addition to continuing cohort classes at all four participating bases, we created "Heroes Connect," so that military job seekers could engage virtually with manufacturers nationwide, and launched a remote training pilot program offering a third in-demand manufacturing certification.
Diversity and Inclusion
Manufacturers work best when we harness the skills and experiences of people in the communities we serve—and the MI has created a robust D&I initiative to do just that. Launched in January and rapidly expanding to meet manufacturers' needs in the spring of 2020, the MI hosted nine roundtables featuring speakers from 45 manufacturers to share best practices on closing the opportunity gap in the sector. The MI also held an inaugural D&I Summit and is building resources to support the work throughout the industry. The MI is also supporting the NAM's commitment to fulfil the Pledge for Action to close the opportunity gap while closing the skills gap.
FAME
Throughout 2020, the MI expanded support for the Federation for Advanced Manufacturing Education, supporting chapters through initial COVID-19 response with weekly video calls and retooling all trainings for virtual delivery even as we grew the program across the country. These innovations strengthened the existing network and built momentum for growth. Founded by Toyota and transitioned to the MI in 2019, FAME continues to attract attention as a proven method for training global-best, multiskilled technicians. The COVID-19 closures did not slow the projected growth of this initiative, and FAME emerged from 2020 stronger than before.
TheManufacturingInstitute.org
Our new, revamped MI website now serves as an innovative hub for workforce resources and manufacturing economic research that can't be found in one place anywhere else.
MFG Day
The MI and NAM used this moment to make our annual MFG Day bigger and more effective than ever, rallying the industry and sponsors around a virtual MFG Day to connect students with the industry at this critical moment through hundreds of virtual events reaching more than 50 million people.
Creators Wanted
Our campaign for a diverse and sustainable manufacturing workforce pivoted immediately to shine the light on the extraordinary creators responding to COVID-19 and developed a virtual tour to promote our efforts until we can hit the road in person.
Community Leadership
Our commitment to our workforce extends well beyond our shop floors, into our communities across the nation. In the wake of George Floyd's killing and the resulting nationwide protests, the NAM Executive Committee voted on June 11, 2020, to adopt an 11-point commitment plan for manufacturers to advance justice, equality and opportunity for Black people and all people of color.
Trane Technologies Chairman and CEO and NAM Board Chair Mike Lamach spearheaded the Task Force on Closing the Opportunity Gap, which provided recommendations to the NAM Board. The task force recommended a bold roadmap to bring the pledge efforts to fruition and close the opportunity gap and the manufacturing skills gap, and on behalf of the industry, the NAM made the following commitment: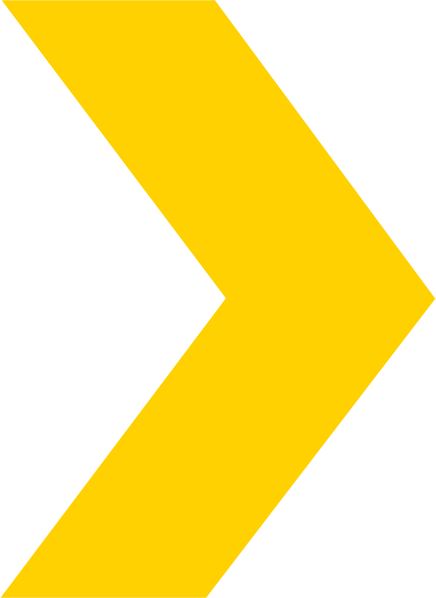 By 2025, manufacturers commit to taking 50,000 tangible actions to increase equity and parity for underrepresented communities, creating 300,000 pathways to job opportunities for Black people and all people of color. In doing so, manufacturing will reflect the diversity of the overall U.S. workforce by 2030.

Companies are submitting their own individual commitments to support these goals. Read more about our pledge and how companies can add their commitments here.
News and Insights: Telling Your Story
Our public relations professionals tell the story of manufacturing so that policymakers and everyday Americans are informed about the issues that impact manufacturing workers and their families. No matter what the obstacles or the circumstances, we are connected and creative in the way we deliver your news—ensuring that it reaches the right people and has the biggest possible effect.
Expansive Coverage
Driving the Message: We shape a narrative that demonstrates the importance and impact of our manufacturers across the country, bringing together policymakers, politicians and the public in support of our critical goals.

Making News: We don't just tell manufacturers' story—we get heard. In tens of thousands of national news articles and TV appearances last year, the NAM drew attention to the industry's successes and advocated our members' priorities. Our media relations professionals know how to connect with reporters and generate stories, and journalists know that the NAM is the best source for manufacturing news.

Social Media: The NAM leads in social media impact, regularly receiving more social interactions than any other trade group and sending our messages where our readers are. In 2020, our messages have been widely shared from members of Congress to the president of the United States.

 
Growing Impacts
We're always finding new ways to support your work—and 2020 was no different. In 2020, the NAM:
Launched Power of Small, a newsletter tailored for small and medium-sized members—offering resources and actionable intelligence on everything from loan programs and regulatory changes to workforce strategies that keep small manufacturers ahead of the curve;
Built a Power of Small website to provide enhanced resources and leadership for small businesses seeking to stay on the cutting edge;
Expanded breaking news and exclusive coverage in our daily Input newsletter so that manufacturers have the first-look information they need to succeed and thrive; and
Expanded news coverage on nam.org to include even more vital news of the day and serve as a one-stop shop for manufacturers and others focused on making things in America.
#CreatorsRespond: Putting the Spotlight on Manufacturers
---
The NAM has never stopped expanding the ways we support and serve our members—and in 2021, we'll continue to increase the reach of our megaphone and grow the size of our army to make an effective case for progress and drive real, measurable results. No matter how the world changes, the NAM is well-positioned to adapt and innovate to provide our members with effective, transformative support.
Whatever the future brings, we are ready to tell your story.
Transition: Leading the Way Forward
The story of 2020 was one of immense changes and enormous upheaval across the United States and around the globe. But even in the world's most difficult moments, the NAM made our voice heard and delivered extraordinary and tangible results. We demonstrated once again that the NAM is well-positioned to capitalize on our strengths and forge ahead without missing a beat, keeping our promises, expanding our influence and leading the world amid widespread disruption and doubt. Our success was no accident. The NAM was positioned to be successful, nimble and agile—able to deal with emergencies and deploy resources to address the most urgent and complex needs of our time.
As tomorrow brings fresh challenges, large-scale transitions and unforeseen disruptions that test our abilities and our community, we will provide the same sense of certainty, improvement and innovation for our members across the country. We will engage with a new administration in Washington, shape policy with a new Congress and fight for justice in a new political environment. At the NAM, our strength—our influence, our expertise and the trust we have built and maintained—serves as a rock-solid foundation for the manufacturers we serve.
For the days ahead, we stand ready to take on the moment—and to build the manufacturing era of the future and the next world.