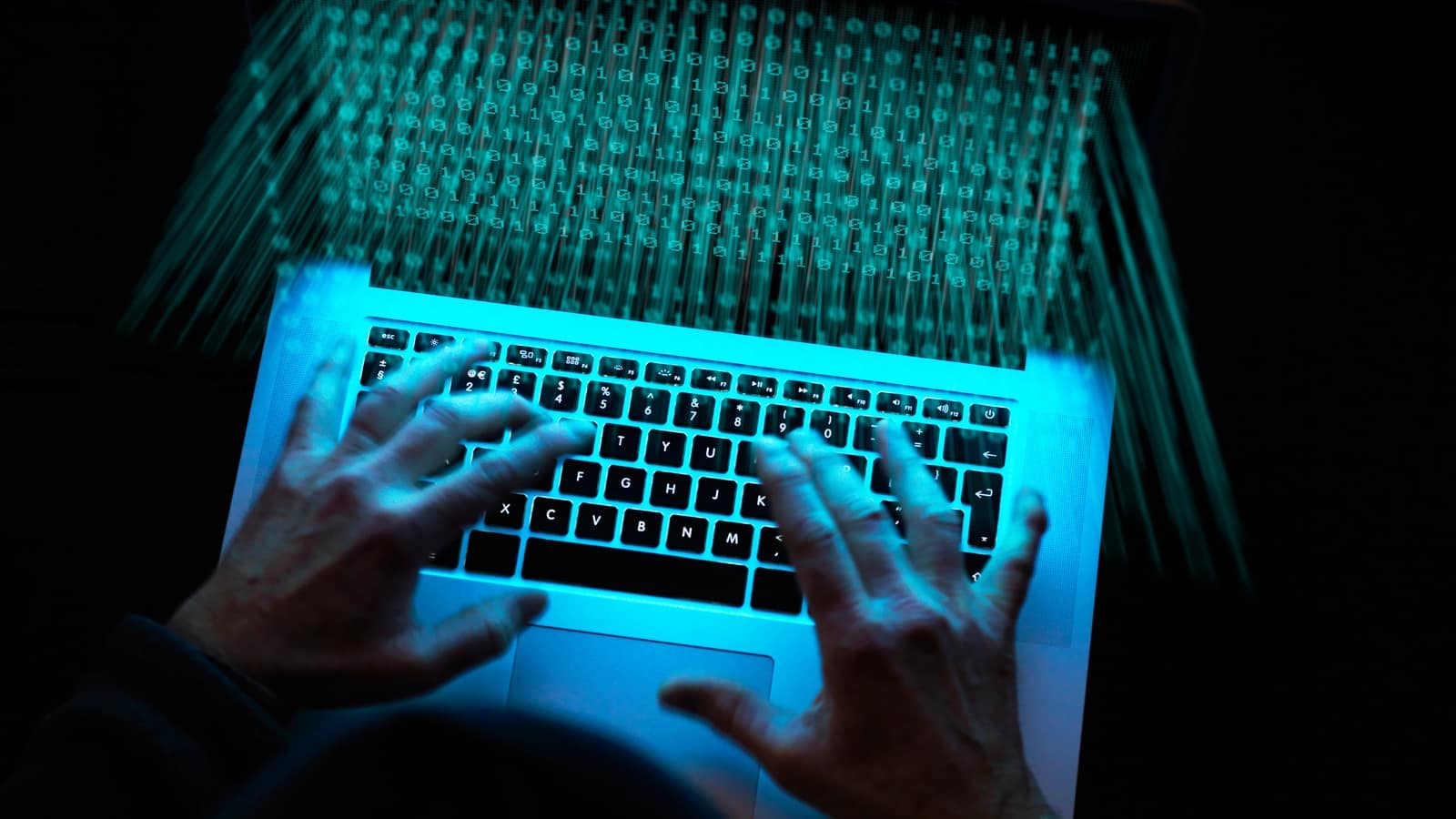 Cybersecurity threats are increasing, while budgets are getting tighter—so what are C-suites doing about it? The NAM, in partnership with PwC, recently conducted a survey of cyber leaders at manufacturing companies to reveal how they think about their operational security and where they aim to make progress.
Why they do it: When asked why their companies are reinforcing the security of their operational technology, cyber leaders showed that they are thinking deeply about their firms' long-term development.
Nearly 50% of respondents said they aimed to defend against ransomware—a smart response, given that 2022 saw almost double the number of ransomware attacks on industrial environments as 2021. Worse yet, 70% of those attacks targeted manufacturers.
The second most popular answer, however, was the companies' own internal roadmaps outlining their priorities and technology requirements. This shows how integrated cyber defenses are into companies' long-term plans; they know that as their operations grow more sophisticated and complex, their cyber defenses have to do so as well.
Last, cyber leaders also cited the evolution of "Manufacturing 4.0," as they recognize that the rising sophistication of factories and "smart" technology increases attack surfaces and vectors, therefore requiring smarter and more extensive cybersecurity.
Another positive sign: One of the key indicators of success for cyber leaders is whether their IT teams—which traditionally handle cyber defenses—are in sync with their teams handling operational technology.
On that score, the survey had good news: more than 30% of respondents said those teams were fully integrated at their companies, and almost 40% said they were partially integrated.
Reporting back: A cyber chief needs to keep the rest of the C-suite and the board informed, but not overwhelmed. So what do they tell other company leaders?
Nearly 80% of respondents said they give updates on what you might expect: the deployment of technical controls or countermeasures to attacks, as well as progress in implementing their roadmaps.
About 50% of respondents also said they give updates on security audits, and almost 40% provide reports on compliance with regulations.
In their own words: Several CISOs who reviewed these findings for the NAM explained the reasoning in greater detail:
One CISO said that "getting into quantitative discussion with boards around risk is hard, so the easier route is to do implementation updates, which provide measurable results."
Another CISO said "it's better to share about what is being done, including patches and roadmaps [than overloading boards with background information]."
Get involved: Are you interested in finding out firsthand how companies handle real cyber challenges? Tell your CISO about the Manufacturing Cybersecurity Advisory Council, a group of CISOs from around the industry who gather every other month for a confidential discussion moderated by the NAM's COO, Todd Boppell.
The meetings feature guest speakers, feedback on important issues and discussions of current trends, with a focus on how CISOs at large manufacturers should handle threats throughout the supply chain.
Weigh in: If you'd like to share your company's own approach to operational technology security, you can take the NAM and PwC's survey yourself! 
Further reading: Lastly, check out PwC's list of tips for companies looking to beef up their cyber defenses.
Washington, D.C. – The National Association of Manufacturers named Stef Webb as its new Managing Vice President of Government Relations. Webb joins the NAM from Gopuff, the fast-growing $15 billion global consumer goods and food delivery company, where she served as director of corporate affairs, helping to establish its federal affairs program and spearhead public and government affairs during key market entries globally.
"Whether she's bringing together lawmakers and line workers in Midwest manufacturing facilities or building relationships on Capitol Hill or in world capitals, Stef has built a sterling reputation as an effective and collaborative advocate who does not relent until the policies or priorities she's fighting for are across the finish line," said NAM President and CEO Jay Timmons.
Reporting to NAM Executive Vice President Erin Streeter and working alongside the organization's broader advocacy leaders, Managing Vice Presidents Jamie Hennigan (Communications and Public Affairs), Chris Netram (Policy) and Chrys Kefalas (Brand Strategy), Webb will lead the association's government relations strategy to advance the competitiveness of manufacturers in the United States.
"In this unpredictable and fast-changing political environment, it's never been more important to have a government relations team that is steps ahead of where the policy opportunities and challenges could go," said Streeter. "With Stef helping to lead our team, we'll build on our track record of preparing for tomorrow, anticipating future needs and being a credible and trusted go-to voice and resource for manufacturers and our nation's leaders."
Webb brings proven experience in many areas critical to continuing to drive unapparelled results for the industry. She has held leadership roles in government relations, policy, political fundraising, political affairs, communications, membership, finance and operations. Prior to Gopuff, Webb served as director of federal government affairs at NAM member company Anheuser-Busch, showcasing her ability to bridge divides, winning support for key manufacturing priorities in the United States and creating initiatives—like Brew Across America—that brought policymakers together. During this part of her career, Webb's successful and effective advocacy work first came to the attention of Timmons and Streeter.
"Manufacturing is the backbone of the American economy and the foundation of business in America, impacting nearly every industry and person," said Webb. "The NAM has built a reputation as the most trusted voice and resource for manufacturers in the United States, and I'm excited to join this team to create an even better environment for manufacturers to compete, to create more jobs and to improve lives."
Webb also serves her country as an officer in the United States Navy Reserve.
-NAM- 
The National Association of Manufacturers is the largest manufacturing association in the United States, representing small and large manufacturers in every industrial sector and in all 50 states. Manufacturing employs nearly 13 million men and women, contributes $2.91 trillion to the U.S. economy annually and accounts for 53% of private-sector research and development. The NAM is the powerful voice of the manufacturing community and the leading advocate for a policy agenda that helps manufacturers compete in the global economy and create jobs across the United States. For more information about the NAM or to follow us on Twitter and Facebook, please visit www.nam.org.
This year, one of the most recognizable brands in America turned 125. Goodyear, the manufacturer of tires for everything from cars to planes to lunar rovers, celebrated its anniversary in style, including by flying the famous blimps over its hometown of Akron, Ohio.
The company's deep ties to Akron have been apparent throughout its more than a century in business. We spoke to Senior Vice President and Chief Communications Officer Laura Duda recently about that history and what other manufacturers can learn from it.
The beginning: Goodyear was founded in 1898, when F.A. "Frank" Seiberling purchased two empty factories in Akron's then-small downtown, Duda told us.
The company brought thousands of jobs to the neighborhood known as Middlebury and is still operating there more than a century later, having built its new headquarters on Innovation Way in 2014, just blocks away from its previous headquarters.
The company also built its largest innovation center in Akron around the same time, as well as one of its three airship bases. Its Akron facilities also include a plant that produces racing tires, a test track that helps the company develop and bring innovative products to market and much more—all in the place it first called home.
Growing together: In addition to creating and keeping jobs in Akron, Goodyear prides itself on its contributions to the expansion of the city throughout the company's history, Duda said.
Seiberling himself developed a neighborhood called Goodyear Heights, which offered affordable housing to the company's workers and remains a beloved historic district today.
Meanwhile, the city's first municipal bus system was constructed to bring the company's workers downtown to the factory, and Goodyear's early leaders created the surrounding county's public parks.
"It's not possible to separate the history of Akron from the history of Goodyear," Duda concluded.
Recruiting locally: Ever since its founding, Goodyear has always prioritized local recruitment, said Duda, and worked to set employees up for long, productive tenures at the company.
In 1913, Goodyear's first CEO, Paul Litchfield, set up an early in-house training program called the "flying squadron," which helped associates learn new skills and advance in their careers. Today, the descendant of that program is known as "Sales Squad," Duda said, and serves to "attract talent to and kickstart the company."
This program recruits recent college graduates for full-time positions across the country, using a 10-week training program designed to prepare candidates for a career at Goodyear by providing experiences within the company's retail, sales, manufacturing and product development departments.
Goodyear also offers developmental programs throughout the company, via a learning center that provides both in-person and take-home training resources.
Lastly, the company collaborates with STEM programs in schools both in the Akron area and around the country, sending its engineers out to tell students about Goodyear's many rewarding career paths.
Still giving back: Today, Akron is a well-established city with significant infrastructure, and Goodyear is still contributing to the city's future.
"It's unusual to find an area of community support where Goodyear is not engaged," said Duda. "We focus on building 'safe, smart and sustainable communities." The company's "safe" pillar includes a partnership with Akron's Children's Hospital to provide car seats to parents who can't afford them and bike helmets to older children. "Smart" projects include efforts to promote STEM careers among underrepresented students at Akron Public Schools.
Meanwhile, Goodyear's focus on sustainability has led it to support the development of the region's Ohio & Erie Canalway Towpath Trail, along with green space throughout the region.
Blimps: We couldn't have an interview with Goodyear without asking about the blimps, of course.
Yes, Duda has ridden in them, she told us, and the experience is "as great as you would expect."
Akron also takes great pride in the blimps, which can be a major draw at charity auctions, to which the company often donates rides. A ride for two on a blimp "goes for more money than you might anticipate," said Duda.
The last word: While it is hard to replicate the sort of community ties and goodwill built up over more than a century, Duda has some advice for manufacturing companies looking ahead to the next 125 years. Not only will they find local leaders very receptive to outreach, she advised, but an enormous amount gets accomplished at local associations and chambers of commerce.
Just as importantly, manufacturers should know that "your employees want this [level of community engagement]," Duda said. "We hear from top talent that we are recruiting that it is important to them, as well as from our current employees. From a talent perspective, this is something everyone should consider."
For more on Goodyear's history, innovations and future plans, check out the company's engrossing documentary made for the anniversary: 125 Years in Motion.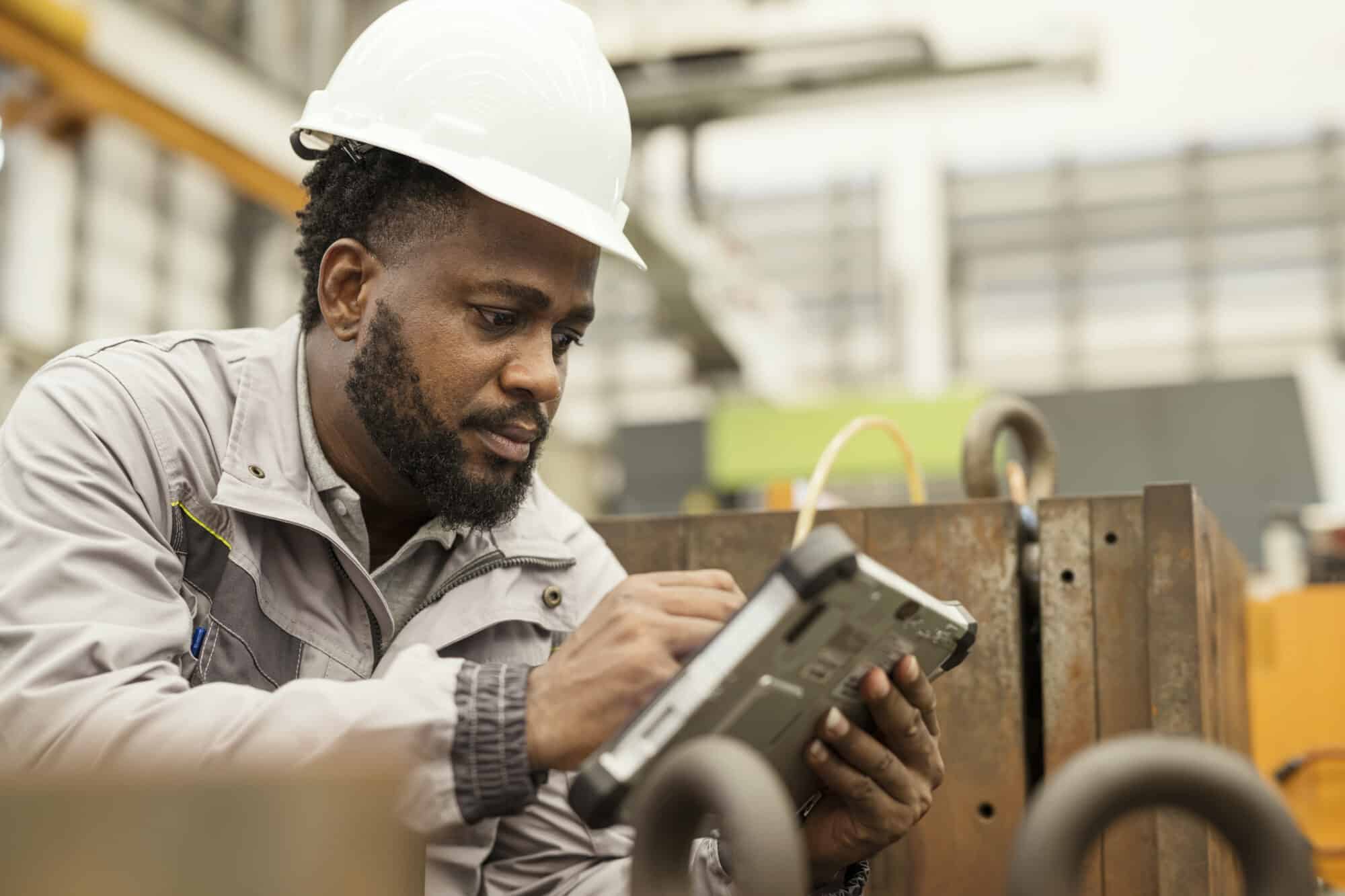 Manufacturers are using data to improve everything from their supply chains to their workplace culture—and more. Data can lead the way to new innovations, new business models and even new revenue streams. Yet, many manufacturing executives say they are not scaling data-driven use cases successfully, meaning that much of the information they do collect is going to waste.
So how can companies get the most out of their data and ensure they aren't losing out on key insights?
A unique event hosted by the Manufacturing Leadership Council, the NAM's digital transformation division, aims to answer these questions and more. "Manufacturing in 2030: The Coming Data Value Revolution," which will be held on Dec. 6–7 in Nashville, Tennessee, will explore the ways manufacturers can unlock value from their data to boost productivity, value and competitiveness.
On the agenda: This event will have three key areas of focus:
Data value: Attendees will learn what the future holds for data monetization, data ecosystems and data-driven innovation.
People and process: They will also hear about the future workforce, including emerging and evolving job roles, data-driven leadership and data culture.
Technology and data: And lastly, they will peek into a future where artificial intelligence, data visualizations and the industrial metaverse are part of our everyday manufacturing world.
M2030 agenda highlights: The presenters will also share practical insights that participants can put into action right away.
In "Capturing Intelligence for Business Model Innovation," IDC's Bob Parker will examine digital maturity and the future of enterprise intelligence. Parker will explain how to create new business models through enhanced customer experience, as well as how to capture and leverage economies of intelligence.
In "The Rise of Data Ecosystems," John Dyck of the Clean Energy Smart Manufacturing Innovation Institute will deliver a practical explanation of Manufacturing-X, Gaia-X and Catena-X as well as their goals and challenges. Dyck will discuss trends driving data-sharing initiatives as well as related technical and governance issues.
In "Building Great Supply Chain Visibility by 2030," Supply Chain Insights' Lora Cecere will address why 80% of the data being generated from supply chains isn't being used well enough. Cecere will also explore how data can be used to create more resilient supply chains by 2030.
The bottom line: Advanced technologies are only part of the digital transformation story. Manufacturers who want to get ahead need to understand data's role and value, not to mention how people, process, technology and even data itself will evolve by 2030.
Sign up: Registration is open for Manufacturing in 2030: The Coming Data Value Revolution. Click here to learn more.
When Carrie Shapiro began her career as an engineering student at the Georgia Institute of Technology, she didn't expect to work in manufacturing—but the moment she walked into a manufacturing facility near her school for an interview, she was hooked.
"I've had so many opportunities in manufacturing that I never wanted to leave," said Shapiro. "From the very beginning, I was able to keep learning and growing and making better relationships."
Today, Shapiro serves as the vice president of sourcing execution at Georgia-Pacific—a pulp and paper company—where she guides procurement and uses her expertise in supply chain operations to benefit the company's 110 facilities. As a leader in the industry, she's also focused on helping potential creators understand all that manufacturing has to offer.
A changing world: Shapiro's role has been especially important over the past few years, as the COVID-19 pandemic and its aftermath forced companies to adjust their supply chains and react to shortages in real time. For Shapiro, that process required rethinking risks, using data effectively and focusing on achieving stability before optimization.
"The mistake that we often make is we try to optimize something that's not stable," said Shapiro. "If you've got chaos in your supply chain, you have no business trying to optimize it. You have to stabilize first."
A need for humans: As Shapiro notes, data has become more readily available than ever before, and new tools are helping organizations make smart adjustments in real time. Yet, human decision-making and critical thinking still have a vital role at the center of manufacturing.
"Tools are great, software is great, tech is great—but it should be an enabler and not a magic wand," said Shapiro. "You still have to know your process, understand your current state and know your capabilities across the supply chain to make effective decisions. Tools don't absolve you from doing the real work of continuous improvement."
Leading by example: At a time when women are underrepresented in the manufacturing industry, Shapiro feels a responsibility to help other women succeed.
She serves as a mentor with Pathbuilders, where she helps high-achieving women reach their fullest potential. She also coaches young engineers in the Steven A. Denning Technology & Management Program at Georgia Tech and serves as a longstanding member of the Next Generation Manufacturing Women's Roundtable.
"One of the most important roles that I play is to be a visible leader and to show there is a path to leadership inside manufacturing as a female," said Shapiro. "Having someone who looks like you in a leadership position really matters. That representation matters, and it's meaningful to people coming up in the organization."
On the strength of her long record of mentorship, Georgia-Pacific has nominated Shapiro for a 2024 Women MAKE America award, given by the Manufacturing Institute (the NAM's workforce development and education affiliate) to outstanding women in the field. (Stay tuned for the ceremony!)
The last word: Shapiro encourages other manufacturing leaders to be active in lifting up individuals who might otherwise be overlooked.
"I've had incredible supervisors who have pulled me up through the organization, who saw something in me that I didn't see in myself," said Shapiro. "Sometimes people look at a candidate and think they might be a stretch for the position—but they may just not look like a traditional candidate."
Since the onset of COVID-19 in 2020, supply chains have faced extraordinary challenges around the world. In the midst of shortages and disruptions, as well as global conflicts, how can manufacturers ensure that they receive the materials they need and deliver their products on time?
At a recent NAM event, attended by more than 75 executives from both manufacturing companies and association partners, Supply Chain Insights Founder Lora Cecere addressed the question of how the industry can build resiliency into the supply chain of the future. Here's some useful advice from her keynote speech, called "Supply Chain Workshop: Connecting and Securing the Supply Chain for 2030."
Defining resilience: As Cecere noted, in many cases manufacturers may have different ideas about what resilience represents—and it's important to settle on a clear definition.
"I define resilience as the ability to have the same cost quality and customer service given the level of demand and supply variability," she said.
Differentiating supply chains: While most manufacturers talk about the supply chain as a unified system, Cecere encouraged participants to differentiate various kinds of supply chains from one another.
"We have responsive supply chains that are all about time—things like flu vaccines and bathing suits," which must be shipped during certain seasons, Cecere observed.
"And then there's the agile supply chain, which is very low volume and not predictable. We can't measure that in the same way we measure the efficient supply chain, but we need to manage flow."
"We don't have just one supply chain. We have multiple supply chains," she emphasized.
Putting customers at the center: As businesses design and adjust their supply chains, customers can get lost in the equation, Cecere cautioned. In one exercise she has used in her research, she asks participants to draw a supply chain—and the results she's received show how many manufacturers are leaving out an important piece of the puzzle.
"Most people will start with a truck, smokestack, then a factory, a mill," said Cecere. "But isn't the supply chain really about the customer? And how do we align the customer from the customer's customer to the supplier's supplier? … The role of the supply chain is the delivery to the customer."
Using data effectively: According to Cecere, about 80% of supply chain data is not used. She encourages manufacturers to look creatively at the wide range of data available to generate useful insights.
"We're not looking at all the data we have, and we're not thinking hard enough about how we use it," she said.
Developing purple unicorns: Cecere encouraged participants to develop teams of "purple unicorns"—people with strong supply chain domain knowledge who can also innovate—and allow them to test new ideas and learn from failure.
The last word: "Supply chain excellence is not functional excellence—it is the ability to drive outcomes," said Cecere. "This cannot be about the lowest cost; this has to be about the best potential of flow for cost, quality, customer service and inventory."
Learn more: For more information, check out the full presentation here.
For two decades, the Manufacturing Leadership Awards have recognized outstanding manufacturing companies and their leaders for their groundbreaking use of advanced manufacturing technology. What started out in 2005 as a modest 50-person gathering in New Orleans has evolved into one of the industry's most exciting celebrations.
This past June, the Manufacturing Leadership Awards Gala honored an impressive 163 projects and leaders, in front of an electrified crowd of 450 guests. The program's growth is a testament to the momentum of Manufacturing 4.0 technologies and their success in creating performance improvements and boosting competitiveness.
With more manufacturers adopting digital and data-driven methods every day, there is still much to celebrate. The program's 20th season is now open for nominations, with expectations running high for another amazing show in 2024. 
A proud heritage: Past winners from the Manufacturing Leadership Awards include companies and leaders from nearly every industry, from 10-person shops to multinational enterprises, located all around the world.
Each entry is reviewed by a judging panel made up of industry experts with extensive experience in technology transformation. The top-scoring projects are selected as category finalists, and the category winners are revealed at the awards gala.
Finalists and winners report that the awards have helped them gain new customers, boosted employee morale and team camaraderie and encouraged their executive leadership to continue investing in digital technology initiatives.
Since the program's inception, more than 1,000 leaders and projects have been honored for their achievements.
A wide range of candidates: The awards program welcomes submissions from small and medium-sized enterprises, as judges look for the overall level of impact that projects have had on a company's operations—not the dollar amount of their investments.
If technology has measurably helped a company improve its operational performance, upskill employees or enter new business markets, those projects are excellent candidates for award nominations.
The categories: Over the years, the awards have encompassed an evolving list of categories, currently at nine for projects and two for individuals.
Project categories include AI and Machine Learning, Collaborative Ecosystems, Digital Network Connectivity, Digital Supply Chains, Engineering and Production Leadership, Enterprise Integration and Technology, Operational Excellence, Sustainability and the Circular Economy, and Transformational Business Cultures.
Individual categories include Digital Transformation Leadership, for established manufacturing operations executives who lead Manufacturing 4.0 initiatives, and Next-Generation Leadership, for up-and-coming operations leaders aged 30 or younger.
Get involved: All manufacturers in any location and of any organizational size are eligible and encouraged to apply. Program details, rules and instructions for how to submit a nomination are available on the MLC website. Entries are due Jan. 17, 2024.
Washington, D.C. – The National Association of Manufacturers announced the promotion of Charles Crain as its new vice president of domestic policy. Crain previously served as the NAM's senior director of tax and domestic economic policy, where he led successful policy efforts on a range of tax and corporate governance issues.
In this new role, Crain leads the association's focus on a range of priorities, including advancing competitive tax and corporate finance policies, pushing back against the regulatory onslaught facing the industry and advocating policies that strengthen manufacturers' ability to develop lifesaving treatments. He will also bring together the expertise of the NAM's Manufacturing Leadership Council and Innovation Research Interchange to drive the debate around the role of AI and technology in the future of manufacturing.
In addition to Crain, the lead policy experts for the association include Vice President of Domestic Policy Brandon Farris, who leads the energy, sustainability, labor and infrastructure policy portfolio; Vice President of International Policy Ken Monahan; and Chief Economist Chad Moutray. In July, Managing Vice President of Policy Chris Netram took the helm of the policy division.
"The NAM's best-in-class policy team is made stronger with the elevation of Charles Crain. Charles has a track record of success that has benefitted manufacturers, and they will benefit even more from his leadership in this new role. As technology continues to play an increasingly critical role in manufacturing, Charles will be a leading voice in ensuring policymakers foster an environment where our industry can stay globally competitive," said NAM President and CEO Jay Timmons. "Moreover, the integration of policy, government relations, communications, public affairs and brand strategy within the NAM ensures that manufacturers will be a driving force inside and outside the Beltway on every issue important to the industry."
"Charles' new role ensures that manufacturers will have an experienced advocate who can move the needle in debates on tax, health care, corporate finance, regulatory reform and technology policy. These critical issues are key to manufacturing competitiveness," said Netram.
-NAM-
The National Association of Manufacturers is the largest manufacturing association in the United States, representing small and large manufacturers in every industrial sector and in all 50 states. Manufacturing employs nearly 13 million men and women, contributes $2.91 trillion to the U.S. economy annually and accounts for 55% of private-sector research and development. The NAM is the powerful voice of the manufacturing community and the leading advocate for a policy agenda that helps manufacturers compete in the global economy and create jobs across the United States. For more information about the NAM or to follow us on Twitter and Facebook, please visit www.nam.org.
Within the footwear business, Okabashi is unique. The company, based in Buford, Georgia, is not only a family-owned company focused on sustainability, but also, according to the company's leadership, producing part of the 1% of footwear still made in the United States.
For third-generation shoemaker Sara Irvani, this choice to build a sustainable and successful business in the U.S. was made possible only thanks to constant research and development.
The backstory: Irvani's family started the company 40 years ago, and it always tried to reduce waste, both for the positive environmental impact as well as to improve its bottom line.
"By developing closed-loop manufacturing processes, we were able to reuse some of the materials that otherwise might have gone to waste," said Irvani. "That helped us stay more competitive—and from there we've developed innovations in processes and systems and materials that build on that foundation."
The process: Okabashi's sustainable processes extend throughout the product lifecycle—from incorporating recycled or biological elements (like soy) that ensure products last longer to preventing disposable waste to recycling post-consumer shoes into new ones.
"When we look at sustainability of a product, we do it holistically—we look at what it's made of, where it's made, how it's made, the lifecycle, the quality—and we've been able to innovate and develop so that our manufacturing process doesn't create waste," said Irvani.
"Without R&D, we would not only be creating the additional cost basis of throwing away all those scraps, but we would also not be able to eliminate waste that is by default landfill or ocean bound."
The circular economy: In the traditional, linear economic model, inputs go into production, a product reaches a consumer, the consumer uses the product and eventually throws it away. In contrast, Okabashi is working to perfect a circular economic model for its products, said Irvani.
"If you are designing for circularity, you might use renewable and recycled resources, develop them into that same product with a level of quality that lasts longer, and when the customer is ready to move on, it can be remade into something else," said Irvani. "That's how the loop continues. When we talk about circularity, we're creating that virtuous cycle."
The homegrown production: Okabashi's R&D efforts both help it stay in the United States by keeping costs down and require domestic production to work.
"To remake and recycle a product into something new, you need to have local production," said Irvani. "You can't be sending things halfway across the world to be unmade and remade and sent back. That's why R&D locally and domestically is so important, to help produce circular systems."
The local benefit: Irvani is quick to point out that money spent on R&D creates significant financial benefits for local communities.
"There's a multiplier effect for commercially oriented R&D in terms of the jobs it can create and the impact on the local economy," said Irvani. "You get a very strong return on investment for both the company and for the community."
The global perspective: R&D is essential for U.S. companies competing with manufacturers abroad, Irvani added.
"For U.S. manufacturing broadly, R&D is critical to stay at the forefront of the innovation curve," said Irvani. "Unless we're proactively investing and developing new and better ways of doing things, we won't be globally competitive."
The last word: "It is imperative industry and retail move toward a circular-based economy," said Irvani. "That's not something that just happens or falls from the sky. Consumers are demanding it, and R&D is our pathway to that future."
Press Releases
North American Manufacturing Associations Reaffirm Manufacturing Agenda of the Future
Washington, D.C. – Today, the National Association of Manufacturers, the Confederation of Industrial Chambers of Mexico and the Canadian Manufacturers & Exporters hosted the inaugural North American Manufacturing Conference at NAM headquarters where they formalized manufacturers' commitment to supporting close economic ties between the United States, Canada and Mexico. NAM President and CEO Jay Timmons, CONCAMIN President José Antonio Abugaber Andonie and CME President and CEO Dennis A. Darby signed a memorandum of understanding, which will serve as a roadmap to the cooperation between the three organizations and outlines the key goals and objectives for the partnership.
"There's never been a greater need for us to stand together. The world is caught between different political and economic systems. One system, our system here in North America, enriches lives and lifts people up into freedom and prosperity, while other systems oppress their people and rob them of their liberty," said Timmons. "Together, we are an indomitable force for prosperity. The United States–Mexico–Canada Agreement is a powerful force multiplier for the already unmatched productive power of our industries. And this agreement reminds us of what we can achieve when we work together."
"Today we live in a new reality. The commercial competition with China, the pandemic, the conflict in Ukraine, among others, place us before a second great industrial transformation in North America, the first one being propelled by NAFTA 30 years ago. Some call it nearshoring, friend-shoring, ally-shoring or reshoring. No matter the name, the truth is that this phenomenon is modifying the structure of international industrial organization. North America is the epicenter of this transformation," said Abugaber Andonie.
"Manufacturers are an important driver of economic development and prosperity. We are key players in the changes and challenges of the 21st century," said Darby. "This agreement between representatives of Canada, the United States and Mexico reinforces the strong ties between our three economies and manufacturing industries and serves as a reminder that we can achieve so much more when we work together. We would like to thank our colleagues from the NAM and CONCAMIN for this agreement, and we look forward to future cooperation."
The MOU calls for the organizations to share information on each organization's services and activities and to jointly develop the North American manufacturing agenda of the future. The associations will share best practices and policy recommendations to assist manufacturers in addressing future commercial challenges in North America, including, but not limited to, global competitiveness. They will work collaboratively to understand the challenges facing manufacturers in North America and commit to host the North American Manufacturing Conference on an annual basis in Mexico, Canada or the United States, on a rotating basis.
Click here to view the full text of the MOU.
About Canadian Manufacturers & Exporters
Since 1871, Canadian Manufacturers & Exporters has been helping manufacturers grow at home and compete around the world. Our focus is to ensure manufacturers are recognized as engines for growth in the economy, with Canada acknowledged as both a global leader and innovator in advanced manufacturing and a global leader in exporting. CME is a member-driven association that directly represents more than 2,500 leading companies that account for an estimated 82% of manufacturing output and 90% of Canada's exports.
CONFEDERACIÓN DE CÁMARAS INDUSTRIALES DE LOS ESTADOS UNIDOS MEXICANOS
The Confederation of Industrial Chambers of the United Mexican States, CONCAMIN, established in 1918, is the main organization representing the different industrial sectors and activities of high importance for the economic development of Mexico.
It is an effective business representation organization, recognized by its leadership and full capacity to develop projects and initiatives through its work commissions, that contribute to achieve sustained development for the Mexican industry.
We are an Organization committed to the economic growth of the country.
Obligatory organ of consultation of the three orders of government in all those topics related to the industry in Mexico, according to the Law of Business Chambers and their Confederations.
Annually, about 30% of the Gross Domestic Product that is generated in the country comes from those affiliated with the Confederation of Industrial Chambers of the United Mexican States.
In accordance with the provisions of the Law of Business Chambers and their Confederations, we are an organization of consultation and collaboration of the State; Therefore, we maintain a close, harmonious and purposeful relationship with the three levels of government and the powers of the nation.
-NAM-
The National Association of Manufacturers is the largest manufacturing association in the United States, representing small and large manufacturers in every industrial sector and in all 50 states. Manufacturing employs nearly 13 million men and women, contributes $2.91 trillion to the U.S. economy annually and accounts for 55% of private-sector research and development. The NAM is the powerful voice of the manufacturing community and the leading advocate for a policy agenda that helps manufacturers compete in the global economy and create jobs across the United States. For more information about the NAM or to follow us on Twitter and Facebook, please visit www.nam.org.
View More